| | |
| --- | --- |
| Tsitsikamma On Sea Lodge Eastern Cape | |
Way back in the twenties and early thirties, the old road from Cape Town to Port Elizabeth cut through this property.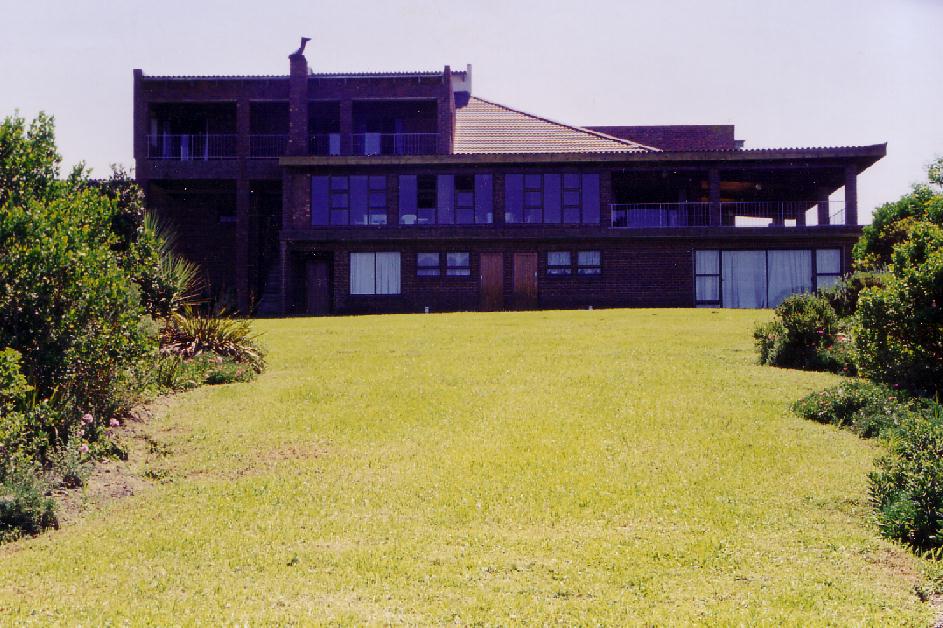 The farm became a popular outspan for Woodcutters hauling their loads to the small harbour at Storms River Mouth for export and further transportation. In 1936 the Andersons bought the property for business development. They started a post office, bank agency, grocery store, cafe and later a service station. Their Roadhouse featured eight rooms, a bath and a "long drop"! This popular stopover became known as Pine View Motel. Years later the business belonged to a Mr. Payne, but at the time of his death the property had gone into serious decline. Then, early in 1981, five young entrepreneurs bought Pine View, but by the end of the first year only Vossie Vorster remained. Since all the booking records also went up in flames, Vossie had no choice but to rebuild the Lodge before the Christmas holidays! The Lodge re-opened on the first of December, fully rebuilt, with an additional 5 luxury cabins. Soon after, this achievement by the Lodge Team was rewarded with their second AA Annual Award for Best Leisure Hotel in South Africa.

Today the welcoming Tsitsikamma Lodge, in keeping with its past, still provides the traveller with a unique holiday or over-night experience. Away from the mainstream rush, Tsitsikamma Lodge offers a unique conference facility in a peaceful setting. This venue is ideal for meetings and small conferences. Stormsriver Adventures, within close proximity, gives you chance to experience the Tsitsikamma first hand, while doubling as a team building or leadership session.
Seating:
Up to 40 delegates: Classroom, cinema or u-shaped
Equipment:
T.V. monitor and video machine
Flip charts
White boards
Overhead projector
Catering:
Full English breakfast
Home cooked lunch and dinner
Morning and afternoon tea/coffee with snacks
The conference room is serviced with drinks and mints after each session. Breakaway venues available. Should you require any further information or to book your tailor-made conference package, please contact Irma/Angie. The word 'Tsitsikamma' stems from the ancient San people word meaning: Place of many waters. This lush area boasts spectacular unspoilt beauty for you to enjoy on land, sea and air.
At the Lodge - Exclusive to the guests
Laze around our swimming pool
Enjoy the bird life in our beautiful garden
Relax in our lounge/games room
Take an invigorating walk on one of our trails or hike our Famous Striptease River Trail.
Rates per room per night, specials, seasons, meals, children policy: on request
Contact & reservations:
E-mail: info@namibweb.com

To book:
1) you can e-mail us requesting information and/or rates

Reservations are only accepted in writing: by fax or via e-mail.
Final availability confirmation: in writing: by fax or via e-mail.

Terms & conditions, Payment options and Cancellation policy
Page created and serviced by



www.namibweb.com

Copyright © 1998-2019 NamibWeb.com - The online guide to South Africa
All rights reserved | Pond5 | VIDEO LIBRARY
Page is sponsored by ETS & www.namibweb.com
Disclaimer: no matter how often this page is updated and its accuracy is checked www.namibweb.com and ETS will not be held responsible for any change in opinion, information, facilities, services, conditions, etc. offered by establishment/operator/service/information provider or any third party
Description & images: Copyright © Tsitsikamma On Sea Lodge