Aventura Forever Warmbaths Resort
Limpopo Province
Within easy reach from Johannesburg on the N1, this family Resort, situated in an African bushveld atmosphere, will provide you with a unique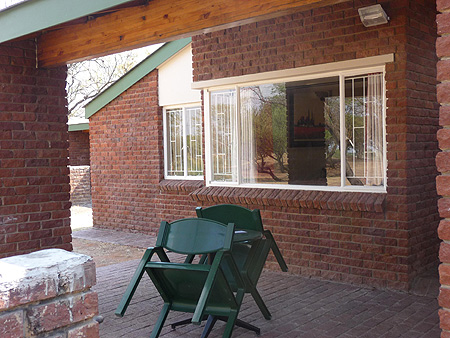 and unforgettable holiday experience. No two families have the same needs and expectations when it comes to planning a holiday, and that is the main reason why Forever Resorts Warmbaths is the ideal holiday destination.
Forever Resorts Warmbaths offers a wide range of Conference Facilities catering for delegates from 10 to 1000 with the exception of a Marquee Tent. All conference rooms are equipped with modern conference equipment. An array of facilities and activities are offered on the Resort. Conferences are tailor made for your needs and we are specialists in conducting functions.
Day visitors are welcome on the Resort. Please note the following:
Day visitors are welcome from 07h00 till 17h00.
NO GLASS items or alcohol are allowed to be taken into the Resort.
285 caravan sites with power and 15 club privé sites. All caravan & camping sites are serviced by 8 ablution facilities. Please note the following rules for the caravan park:

* All the sites have power points and require a male caravan plug for use, which is available from the shop and reception.
* The club privé sites are reserved for the exclusive use for club privé members and holiday club members.
* No pre-allocation of site numbers can be done – all stands are allocated on a first come first served basis.
* Rates for the caravan park are calculated per site and per person per day.
* A maximum of 8 persons per site are allowed.
* Only suitable, recognised tents, caravans and motor homes are allowed to camp in the caravan park.
* Sleeping in cars and bakkies will not be allowed.
* Only one vehicle per site included in rate. Extra vehicles allowed at an additional fee.
Rates per room per night, bed and breakfast: on request
Chalets
04 January to 30 April
01 September to 04 December
01 May to 31 August

Single

-
-

Doubl

e
-
-
Triple
-
-
Quad
-
-
Hotel rooms
04 January to 30 April
01 September to 04 December
01 May to 31 August

Single

-
-

Doubl

e
-
-
Power camping sites, self-catering
Per site
-
Per person additionally to per site rate
-
Single = 1 bed, double = 2 beds, triple = 3 beds, quad = 4 beds
Peak season, rates are on request only: ALL WEEKENDS, 19-22.03, 01-05.04, 09.06-13.07, 06-09.08, 23-26.09, 04.12-04.01
Contact & reservations:

E-mail: info@namibweb.com

To book:
1) you can e-mail us requesting information and/or rates

Reservations are only accepted in writing: by fax or via e-mail.
Final availability confirmation: in writing: by fax or via e-mail.

Terms & conditions, Payment options and Cancellation policy
Page created and serviced by



www.namibweb.com

Copyright © 1998-2022 NamibWeb.com - The online guide to South Africa
All rights reserved | JOIN | VIDEO PORTFOLIO | VIDEO/PHOTO COLLECTION
Page is sponsored by ETS & Exploring Namibia TV
Disclaimer: no matter how often this page is updated and its accuracy is checked www.namibweb.com and ETS
will not be held responsible for any change in opinion, information, facilities, services, conditions, etc. offered by
establishment/operator/service/information provider or any third party
Description & pictures: Copyright © Aventura Resorts