Camp Kipwe (Francolino Camp) Twyfelfontein
Damaraland
Camp Kipwe: in Twyfelfontein, Damaraland enjoy balloon safaris and scenic flights in a Cessna 206, Tecnam P92 or microlight. Turn a vacation into a celebration, stay at unique flying camp, you'll appreciate the vast horizons, the multi coloured layers of the scenery and best of all: million of stars and peaceful silence.
Camp has 8 twin rooms with outside bathrooms. Activities offered: nature drives, excursions to Twyfelfontein.
Please take note that the inside of the rooms and dining room is non-smoking areas. Guests are welcome to smoke in the lounge, at the pool and on the veranda of your room.
Pool towels are supplied at the swimming pool.
Meal times are as follows:

WINTER (Apr-Sep) SUMMER (Sept –April)
Breakfast 07h00 07h00
Lunch 13h00 13h00
Afternoon tea 16h00 16h30
Dinner 19h00 20h00

Checkout time is 10:00 in order for us to prepare the tent for arriving guests.
The tap water is safe to drink. Mineral water is available at the bar.
Pathways to tents are lit at night and flashlights are given out to guests after sundowners.
Please be aware that you are in an environment in which you may come across snakes (Western Barred Spitting Cobra, Puff Adder and Horned Adder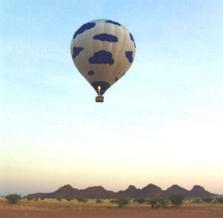 ) as well as scorpions, especially at night. Please watch where you are walking and wear closed shoes.
Showers are operated by a gas geyser, which requires you to first turn on the hot water tap and then to regulate the temperature with the cold-water tap.
If you feel that the service you have received from our staff was of a high standard and you would like to leave a tip or gratuity, please make use of the staff tip box at reception, as we like to distribute it amongst all the staff that worked to make your stay something special.
It is customary to tip your guide separately and there is a guide tip box at reception.

Camp Kipwe falls within the Twyfelfontein Conservancy so please do not pick or damage any flowers and plants or disturb any of the animals that may cross your path.

Elephant Nature Drive
At Camp Kipwe hosts offer our guests the option of going on an Elephant Nature Drive, which can last from 3 – 6 hours. The drive incorporates exploring the surrounding terrain in search of these magnificent beasts.

There are only two groups of desert dwelling Elephants in the world, one in Mali and the other in Namibia! These elephants have adapted to their dry and often sandy conditions by having smaller body mass and larger feet in comparison to other elephants.

Eighty years ago, more than 3000 elephants seasonally lived in Namibia's Kunene Region, mostly in the ephemeral rivers. Hunters and poachers killed most of them by the early 1980's. Over the past 20 years, MET, NGOs and Community Game Guards have protected them, so approximately 600 elephants roam the region today.

Remember that elephants have mediocre eyesight, good hearing and excellent smell. And they can move FAST! They can accelerate from 0 – 40km/h in less than a second! Please observe the following guidelines to ensure a safe and enjoyable experience:

Please remain seated in the vehicle. Do not make sudden movements.
Elephants may charge if agitated. Often they warn you by sharply shaking their head at you. Breeding bulls in "musth" are especially unpredictable and aggressive. Sometimes a loud sharp sound may deter them.
Please remain silent when viewing the elephants.

Duration: 4 – 6 hours

Twyfelfontein Excursion
At Camp Kipwe, hosts offer guests the option of going on a Twyfelfontein Exploration Excursion. The drive encompasses the Burnt Mountain, the Bushman Engravings and the Organ Pipes.

Duration: 2.5 hours

Guided Nature Walks
Camp offers fully guided walking trails in and around the camp. The duration of the walking trail depends on you as guest and you can discuss this with your guide. There is no cost for the guided walks.
Rates per person per night: on request
Accommodation type
DB&B/full board + activity
9 x bungalows
-
1 x suite
-
Lunch per person
Transfer to/from Twyfelfontein airstrip
Bungalows:
Twin bedded accommodation with en-suite facilities (outdoor shower and ablutions).

Suite:
A luxury thatched suite with private lounge equipped with a satellite television, a double room with en-suite bathroom, laundry service and minibar.

BALLOON & MICROLIGHT FLIGHTS' RATES

Facebook groups:

NAMIBIA: https://www.facebook.com/groups/namibia.namibia

DAMARALAND: https://www.facebook.com/groups/damaraland

KAOKOLAND: https://www.facebook.com/groups/kaokoland

DRONESBERG AERIAL PHOTO/VIDEO: https://www.facebook.com/dronesberg

Contact & reservations:
E-mail: info@namibweb.com



Reservations are only accepted in writing: by fax or via e-mail.
Final availability confirmation: in writing: by fax or via e-mail.

Terms & conditions, Payment options and Cancellation policy

Page created and serviced by



www.namibweb.com

Copyright © 1998-2023 namibweb.com - The online guide to Namibia
All rights reserved | JOIN | VIDEO PORTFOLIO | VIDEO/PHOTO COLLECTION
Telegram | YouTube | Blog
Page is sponsored by ETS & Exploring Namibia TV
Disclaimer: no matter how often this page is updated and its accuracy is checked, www.namibweb.com and ETS
will not be held responsible for any change in opinion, information, facilities, services, conditions, etc. offered by
establishment/operator/service/information provider or any third party
Description & pictures: Copyright © Visions of Africa