Fish River Lodge in southern Namibia, south of Keetmanshoop and en-route to Luderitz and Atlantic Coast, is the only lodge perched directly on the rim of the Fish River Canyon offering you breath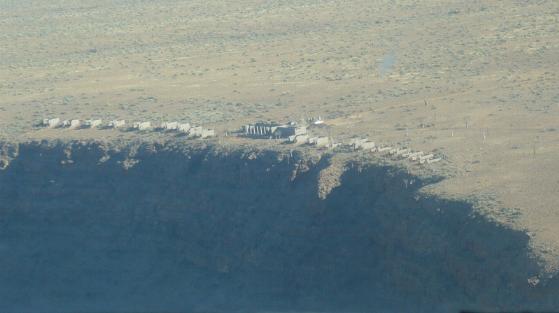 taking views of the canyon from sunrise to sunset.
Set in a grove of ancient Quiver trees, the lodge has been carefully designed to echo the terraced and rugged terrain as well as the colours and textures of the spectacular canyon landscape.
The interior is a blend of classic and contemporary design and furnishings with many accessories made by San and Nama communities whose ancestors once roamed the land, can be seen in photo album of Fish River Lodge.
Situated in Canyon Nature Park, a 45,000 hectare private nature park the lodge can offer a variety of invigorating activities. Take a leisurely 3 hour stroll along the rim of the canyon, a full day drive or hike right down to the river or take a scenic sundowner drive for a truly magical experience. For the more adventurous, immerse yourself in the canyon for four days with our guided hiking and luxury camping experience.
At Fish River Lodge you have space to explore, time to relax and friendly staff to make you feel at home. Being only eight metres from the rim of the canyon, at Fish River Lodge you are on the edge of eternity and will experience a sensory awakening.
Rates per room per night: on request
Dinner, bed and breakfast

Single/double/triple room

-

GVL chalet, no meals, per person

-

Activities, per person, minimum 2 persons

Scenic drives
-
Canyon excursions
-
Guided walk
-
Canyon hike 5 days package
-
Transfer Gondwana - lodge
-
Transfer airstrip - lodge
-
Transfer Windhoek - lodge
-
Notes: Rates are subject to change without prior notice should tax be increased or Government levies introduced. Rates include Value Added Tax.
FACEBOOK:
NAMIBIA:
https://www.facebook.com/groups/namibia.namibia

TRAVEL NAMIBIA:
https://www.facebook.com/groups/travelnamibia
FISH RIVER CANYON:
https://www.facebook.com/groups/fish.river.canyon.namibia
Contact & reservations:
E-mail: info@namibweb.com
Reservations are only accepted in writing: by fax or via e-mail.
Final availability confirmation: in writing: by fax or via e-mail.
Terms & conditions, Payment options and Cancellation policy
Page created and serviced by



www.namibweb.com

Copyright © 1998-2023 namibweb.com - The online guide to Namibia
All rights reserved | JOIN | VIDEO PORTFOLIO | VIDEO/PHOTO COLLECTION
Telegram | YouTube | Blog
Page is sponsored by ETS & Exploring Namibia TV
Disclaimer: no matter how often this page is updated and its accuracy is checked, www.namibweb.com and ETS
will not be held responsible for any change in opinion, information, facilities, services, conditions, etc. offered by
establishment/operator/service/information provider or any third party
Description & pictures: Copyright © Fish River Lodge