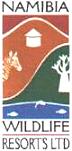 Namibian parks' daily fees
New! No time? We can book your entrance fees in advance! Once off booking fee is applicable*.
List of resorts and parks with information on it (please follow the links):
*Also Fish River Hiking trail
**Also Naukluft Hiking trail and 4x4 Trail, Naukluft 4x4 trail
***Also Daan Viljoen Hiking trail
****Terrace Bay, Torra Bay and Ugab River Hiking trail
*****Waterberg Wilderness trail (guided and unguided hiking trail)
Reservations
(click for more information)
Contact & reservations:


E-mail: info@namibweb.com
To book:
1) you can e-mail us requesting information and/or rates
Reservations are only accepted in writing: by fax or via e-mail.
Final availability confirmation: in writing: by fax or via e-mail.
Terms & conditions, Payment options and Cancellation policy
DAILY PARK AND RESORT FEES (PER PERSON AND PER VEHICLE) ARE NOT INCLUDED IN ACCOMMODATION FEES!
Page created and serviced by



www.namibweb.com

Copyright © 1998-2024 namibweb.com - The online guide to Namibia
All rights reserved | JOIN | VIDEO PORTFOLIO | VIDEO/PHOTO COLLECTION
Telegram | YouTube | Blog
Page is sponsored by ETS & Exploring Namibia TV
Disclaimer: no matter how often this page is updated and its accuracy is checked, www.namibweb.com and ETS
will not be held responsible for any change in opinion, information, facilities, services, conditions, etc. offered by
establishment/operator/service/information provider or any third party
Description and logo: Copyright © Namibia Wildlife Resorts